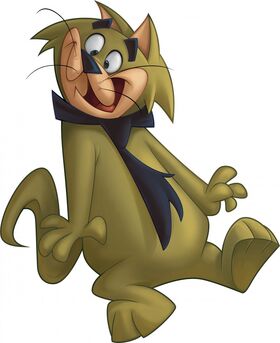 Spook is one of the main characters in the show "Top Cat".
He is the most streetwise member of the gang and one of Top Cat's pals. When Spook talks he says a torrent of "like"'s are used. He is a olive green cat wearing a black tie and bears a resemblance of Fancy-Fancy. He is about 12 but in the movie, he is 16.
He is voiced by Leo De Lyon in the series and Benjamin Diskin in the movie.
Ad blocker interference detected!
Wikia is a free-to-use site that makes money from advertising. We have a modified experience for viewers using ad blockers

Wikia is not accessible if you've made further modifications. Remove the custom ad blocker rule(s) and the page will load as expected.