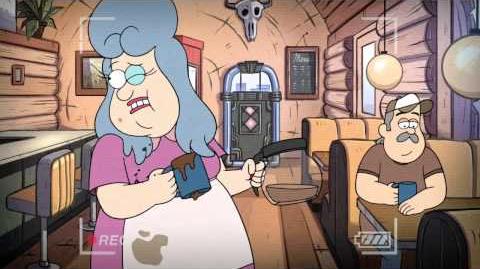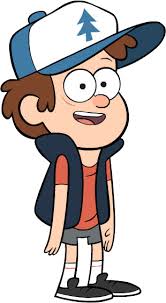 Dipper Pines is a character from Disney Channel's Gravity Falls created by Alex Hirsch. He lives with his twin sister Mabel in Gravity Falls, Oregon for vacation
Appearance
Edit
Dipper has a white trucker hat that has a pine tree on it. He is never seen without it. He also has a book with a hand and a number 3 that he found in the forest.
More info here
-Dipper has a series called "Dipper's Guide to the Unexplained"
-He is smarter than Mable, even though he was born 5 minutes later than her
-Dipper has a crush on a 15 year old girl named Wendy
-Dipper's age is 12
Ad blocker interference detected!
Wikia is a free-to-use site that makes money from advertising. We have a modified experience for viewers using ad blockers

Wikia is not accessible if you've made further modifications. Remove the custom ad blocker rule(s) and the page will load as expected.